Reasons to support Icleland at the World Cup
5 reasons why we should be supporting Iceland at the World Cup
Some of their national dishes are fermented shark, sheep's head, and even pickled ram's testicles. It might be better to stick to the chipper though for your night out!
2
Icelanders are Just Like the Irish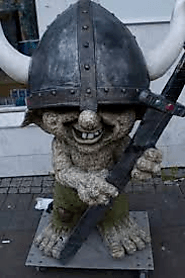 They are a small, low populated republic just like Ireland and up to 50% of the population
believe in the little people, in their case elves and trolls!
https://www.jokeshop.ie/search?q=elf
Jun 20, 2018 - youtu.be -

0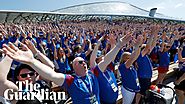 They are Vikings and have their own great chant called the ThunderClap. Learn this chant and use it to gather everyone together before at the start of the night.
4
Iceland's President Wanted to Ban Pineapple from Pizzas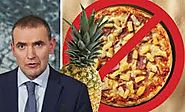 You can work in any of Icelands games into your stag/hen party, have a pint in a great atmosphere and still have loads of time for the BIG NIGHT OUT!
https://www.jokeshop.ie/collections/facepaint-and-special-fx
Argentina - v - Iceland 16th June @ 14.00
Nigeria - v - Iceland 22nd June @ 16.00
Iceland - v - Croatia 26th June @ 19.00